New Revolution for Wearables and Natural Language in Healthcare (Part 2)
by Mindy Quinn on October 11, 2017
On October 25, Modev is hosting a "Wearables & Natural Language in Healthcare" workshop with industry thought leaders before the PCHA Connected Health Conference October 26 & 27 in Boston
We're excited to have presenters

Shana Penna,

Ashok Nare

, and

Bill Rogers

joining us on the blog.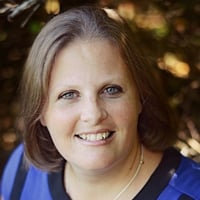 Shana Penna, COO Puffinsip
Question 1: Why do you want to participate in this event, and what are you most excited about?
IOT, AI, and data are buzzwords that everyone in the tech industry voraciously use, however it is hardly ever applied in the context of those whose lives will be influenced the most, people with disabilities (PWDs). As a tech entrepreneur focused on assistive technologies (AT), I feel compelled to help others understand how significant these advancements could be for people with disabilities. Assistive Technology has evolved greatly in the past 40 years, facilitated both by advancements in medical care and the development of computers. IOT, AI, and the data that will be aggregated from various vehicles is the next phase of the AT evolution, enhancing the lives of people with disabilities by increasing community integration, education and employment opportunities, and most importantly independence. Moreover, the information generated from these technologies could be a window into better treating and potentially solving some of the most complicated disabilities. I have a passion for technology in health care, and I am always excited to discuss the many ways I see our lives improving with advanced technologies like IOT and AI especially when I can reflect on how powerful these tools are for such an underrepresented population – people with disabilities. IOT and AI will improve the lives of PWDs in ways that we are only now beginning to understand and we want everyone in tech to think of this as they are developing disruptive technologies. One goal I have is to change the way that people in technology think when innovating – opening up their minds to "able-ing all" and universal design.
Question 2: What does your company specialize in and what exciting things are happening in your business?
Puffin is making an assistive technology device that helps those with significant disabilities, ie. CP, SCI, TBI, etc., to connect to computers, cell phones, and any other IOT connected electronic. As an early stage startup participating in MassChallenge things have been progressing quickly, much like the tech world around us. We are constantly learning about what is going on in the innovation ecosystem all over the world. Puffin feels empowered to make sure as we develop our technology we are staying on top of the distributive nature of tech. This is important, because there are so many advancements that can potentially disrupt all AT products. So instead of developing a device that may not be needed in a few years we are making sure that all technologies available for people with disabilities - eye tracking, IOT, AI/ML – are considered as partners in our product development. My partner and I love to learn, so for us that is exhaustingly exciting.
Question 3: Please share more about Puffin.
Puffin is an early stage startup participating in the 2017 MassChallenge accelerator program. We have received funding from the Department of Veterans Affairs (VA) Specially Adaptive Housing Assistive Technology (SAHAT) program and Mass Life Sciences. Currently, we have a team of four with various backgrounds in AT, Engineering, Business, and AI and software. Our goal in the next few months is to have our device on the market and begin the next phase of our project, using the data from the IOT and AI to advance the device and the lives of people with disabilities.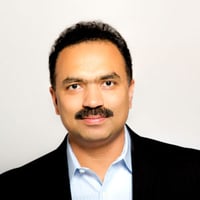 Ashok Nare, Founder & CEO, Kollabio, Inc.
Question 1: Why do you want to participate in this event, and what are you most excited about?
Connected Health Conference has been the conference with the most impact and substance over the past few years within the Digital Health space. I have seen the conference grow from mHealth conference from its early days to a premier health-tech event supported by Personal Connected Health Alliance in its current form. Modev has also done a great job of carving out a niche for itself with the Wearables + Things pre-conference event by engaging the community, bringing in the top notch speakers and starting conversations around key relevant topics. I am looking forward to participating in this year's pre-conference and conference events, connecting with other digital health enthusiasts and startups, exploring latest innovations impacting Health & Wellness – and most importantly to having productive conversations with the rest of the speakers and attendees.
Question 2: What does your company specialize in and what exciting things are happening in your business?
Kollabio specializes in helping organizations, especially Healthcare organizations, make sense of the evolution of digital technologies – Cloud, Analytics, Artificial Intelligence, Block Chain, Conversational Interfaces, Robotic Automation, etc. – and help them figure out how they can leverage these technologies to offer new products/experiences to their customers, improve existing capabilities and optimize operational efficiency. The world is changing rapidly around us and digital technologies are connecting everything around us, making every day things smarter and augmenting our experiences. This means that every organization is being forced to figure out how they can leverage technology to transform themselves into a digital organization or risk being left behind by their competition. We understand the enormous magnitude of this impact and bring the right combination of strategic vision, market understanding and technology expertise to guide our customers through their transformation journey, one step at a time. Evolution of technologies such as Artificial Intelligence (AI) and Block Chain is changing the way we think about business problems and these technologies, especially when combined with other digital technologies such as IoT, Cloud and Mobile, are offering newer, more resilient, and smarter solutions to the same old problems. This evolution of technologies and the corresponding opportunities the evolution is creating has been exciting to watch. Ultimately, every organization needs to evaluate how these technologies can help them impact customer experience across all of their products/offerings and create a transformation strategy that fits the needs of their business and customers – instead of being influenced by the latest shiny object. Focus on customer experience and Agility are keys to successful transformation in this increasing technology driven, connected world.
Question 3: Please share more about Kollabio.
Kollabio, Inc. is a Digital Transformation and Solutions firm that combines strategic thinking and technical expertise to help our customers grow and thrive in the digital age. Founded with a vision of becoming a new breed of consulting partner, we provide full-stack digital expertise, products and solutions to help traditional organizations re-invent business models, reimagine customer experiences, optimize business operations and deliver technology initiatives faster through digital. Our culture of collaboration and a customer success driven value system underscores everything we do and we constantly strive to put the focus on the experiences of our employees, partners and customers. Our technologists and digital experts, in collaboration with our ecosystem partners, can help you with the creation of an Agile transformation strategy to delivery of modern, cloud based, intelligent, responsive business solutions, and design of unique customer experiences across multiple channels to implementation of a DevOps based pipeline to continuously deliver applications to your customers. We worked with multiple customers in private and public sectors including USAID, HHS, CMS, GSA and OSHA to deliver quality results across the whole digital spectrum.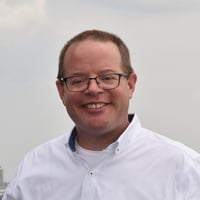 Bill Rogers, Orbita
Question 1: Why do you want to participate in this event, and what are you most excited about?
We've worked closely with the team at MoDev and participated in many of the ten cities where they recently hosted the VoiceHacks Alexa Skills Tour. It's inspiring to exchange experiences with innovative professionals – both technical and non-technical – who are now seeking opportunities to leverage voice and AI to improve healthcare and patient engagement. Our involvement in last year's Connected Health event was instrumental in helping us define and grow our business. We are involved in many of the event's offerings including a panel discussion with Orbita president Nathan Treloar titled Amazon Echo in Healthcare Applications on Thursday, Oct. 26th from 2:40 - 3:30 pm. And, look for Orbita -- together with Macadamian -- on the exhibit floor at Kiosk #18!
Question 2: What does your company specialize in and what exciting things are happening in your business?
Orbita's seeks to improve lives by offering the industry's leading platform for creating and managing conversational AI applications. We've had significant success with Orbita Voice now being used by entities such as Mayo Clinic, ERT, Amgen, Merck, and others to design, build, and manage next-generation voice assistants based on Amazon Alexa, Google Assistant, and other voice application services. We were recently had our technology highlighted on CNBC showcasing an elderly woman from Southern California using her Alexa-empowered digital home healthcare agent. And we're on the move -- watch for an exciting product announcement from us in conjunction with the Connected Health conference!
Question 3: Please share more about Orbita.
Orbita is a provider of digital solutions for healthcare that leverage next-generation voice assistant and AI technologies to vastly improve remote patient monitoring, clinical education, and care coordination and research. Orbita works with healthcare systems, service providers, pharmaceutical companies, and other healthcare organizations to enable digital healthcare solutions that improve outcomes, reduce costs, and minimize risks for patients with chronic or post-acute healthcare needs.