Speakers of VOICE: JZ Zhang
by Anita Santa-Coloma on May 8, 2018
VOICE is right around the corner and to celebrate we took the chance to pick one of our featured speakers' brains for a bit. And the result? Pure gold.
We just love seeing our speakers' personalities outside of their work environment. 🤭
JZ Zhang is used to being around technology by trade, but her passion is actually water. She loves stand-up paddle boarding, kayaking, swimming and spending time in places like Costa Rica, Miami, Sausalito and the place she now calls home, Washington D.C.
Which, btw, if she were given an extra hour a day to do one thing, it'd be swimming. Totally relate, JZ, I believe a past life has mermaid written all over it. 🧜‍
And just like the waves in the ocean, she connects to heart, soul and mind. We were fortunate enough to pick up a book recommendation from JZ, and we can.not.stop.reading.
By Pema Chödrön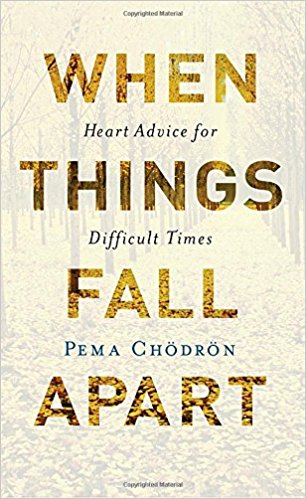 Now that you feel a step closer to JZ (at least we do), let's dig in a bit more into her professional expertise.
As a product manager at Capital One, JZ launches profitable products that users love, first to market. The things she most enjoys about the work she does is design thinking, user research, paper prototyping and opening hearts and minds.
To Jenny, the most exciting thing about voice technology is user adoption, slang entering voice-to-text dictionary lexicons and unsupervised machine learning models. JZ's predictions for the next few years is an uptick in hackathons that try to break bots. 😮
Are you starting a career in voice? Well, we got a tip from JZ, who says the way to stand out is to validate or QA test a data set for false positives and false negatives.
That's all folks, thanks for checking in and stay tuned for highlights featuring our other amazing VOICE speakers.
Next in queue, Spencer Uttley- which btw you won't want to miss.