Speakers of VOICE: Dave Isbitski
by Janice Mandel on April 26, 2018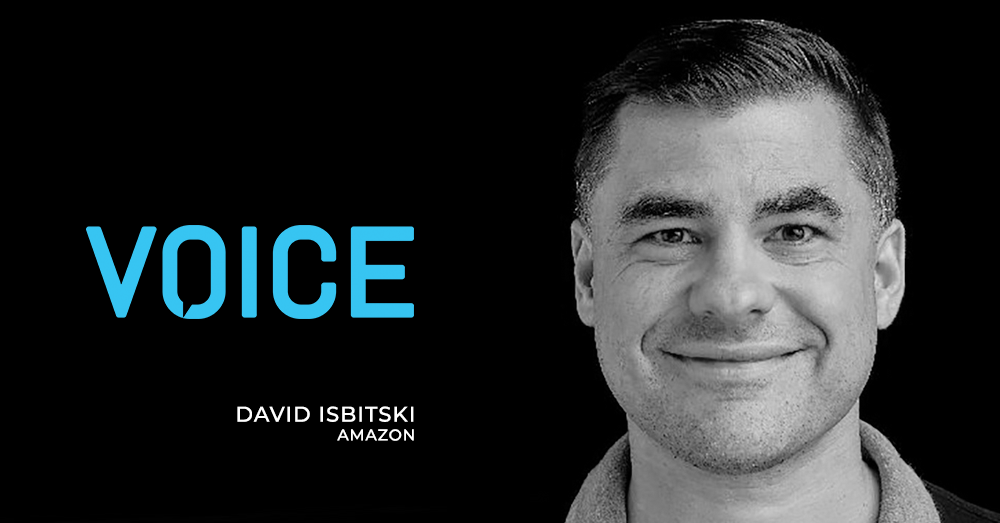 It seems like Amazon's Chief Technical Evangelist, Dave Isbitski, is everywhere these days. First, he's headlining at Gary V's Voicecon in NYC. Then, our Jersey Boy is coming home to VOICE at his alma mater, the New Jersey Institute of Technology in downtown Newark July 24-26. That's Tuesday, Wednesday and Thursday so afterwards you can hit the Jersey shore with your team -- if you check out available rentals soon.
Dave was raised at the Jersey Shore. And, Dave knows things. He might not mention it, but he's launched numerous platforms and products at both Microsoft and Amazon. As the host of Alexa Dev Chat podcast he helps people learn to design for voice. Right now he's telling everyone how they can build their own Alexa skills with the new Alexa Blueprints. We're talking about from end-users to the Enterprise. Dave's got skills.
It doesn't matter what he's talking about, Dave's into conversation. That's what he finds to be so cool about voice. Instead of typing into a keyboard, he says: "We're going to go back to just having a conversation."
Come talk to Dave at #VOICE18.