Who you should follow in voice technology: Part 1
by Anita Santa-Coloma on April 11, 2018
It's no surprise that voice technology is taking the world by storm. Although it's been around for a while now, advancements in natural language processing, voice design and machine learning are bringing this type of technology into our daily lives through better implementation. Thanks to the popularity brought by cloud-based voice service, Amazon Alexa - with its tools, APIs, reference solutions, and documentation, it makes it easy for anyone to build voice-enabled solutions.
Alexa was first introduced in the Echo Dot and is joined as a key player in voice technology by other VoiceFirst solutions such as Siri, Google Assistant and Cortana.
Of course, with smart technology comes even smarter analysis AND the intelligent minds behind it.
Let's take a look at some of our guilty pleasures on Twitter:
Brooke makes computers talk. Now, seriously, how cool is that? She's a Virtual Assistant (Chatbot) Designer at Nuance Communication, and as a user experience designer, she loves helping organizations spread their values and messages both in and through their use of content. When she's not flexing her skills online, she spends her time reading and playing drums. Oh, and she's always searching for the perfect🍕. Brooke, you read our mind.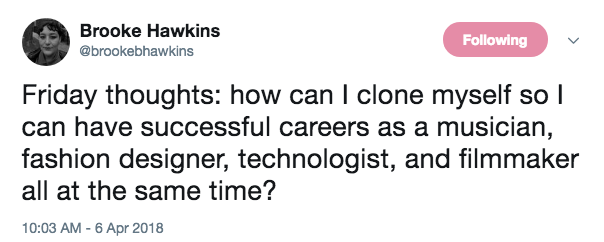 And yes, we ask ourselves the same thing... 😕
As Chief Evangelist for Amazon Alexa and Echo, Dave has made a career out of helping people succeed with the latest technology. He's supported the launch of numerous technology platforms, frameworks and programming languages across an array of devices at both Microsoft and Amazon. David hosts Alexa Dev Chat by David Isbitski on Apple Podcasts, where he discusses the future of voice.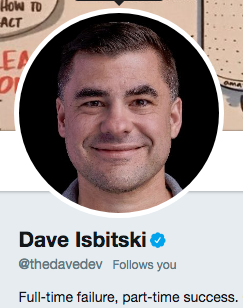 Oh, the modesty, Dave. Excuse us while we swoon over your knowledge in voice.
Brian began building voice enabled computers in the 1980s. Over the past decade, he's collaborated with many legacy companies, startups & agencies on building robust sustainable Voice First plans.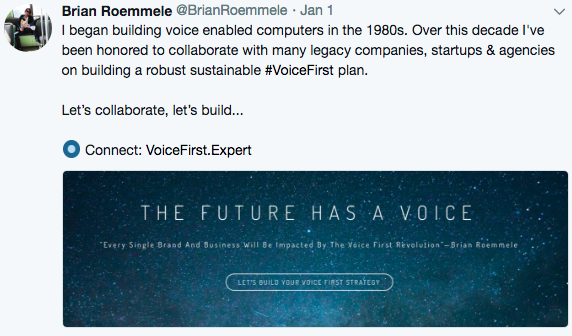 Give it up to one of the true originals.⚡️
Cathy has been designing Voice User Interfaces (VUIs) since 1999. She started out at Nuance Communications, designing IVRs for banks, airlines, healthcare companies, and more. She next spent time at Tellme / Microsoft working on Ford SYNC, and is currently the VP of User Experience at Sensely - where they have a virtual nurse avatar who helps patients with chronic health conditions.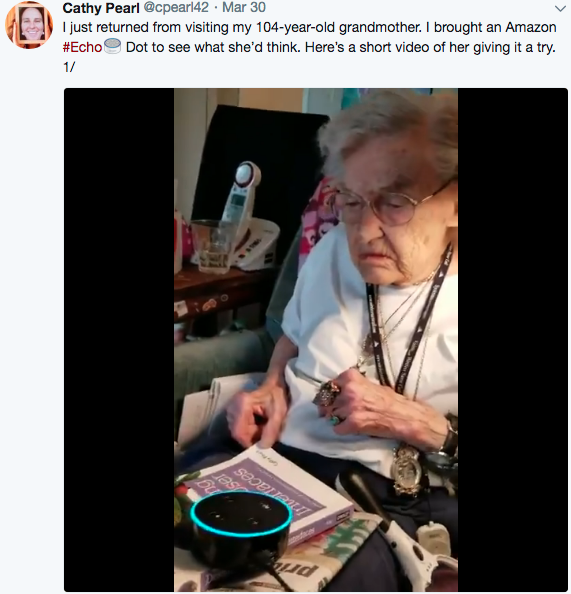 Seriously, Cathy?💪🏿 ← You got it from your grandma ;)
Katie is the Vice President and General Manager of Houndify - a platform that allows anyone to add smart, voice enabled, conversational interfaces to anything with an internet connection. Katie's relevant experience in the mobile industry and her vision in mobile music and voice products (previously VP of Business Development at Shazaam) makes her an absolute powerhouse when it comes to VoiceFirst.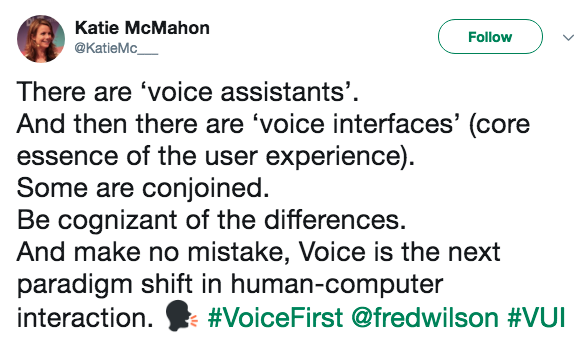 Yes, Katie 👏🏿 , well said.
Erika is the author of Conversational Design (http://bkaprt.com/cd) and Just Enough Research, both from A Book Apart, and co-founder of Mule Design. She packs the punches of knowledge with frankness and is sure to deliver some serious LOL's your way.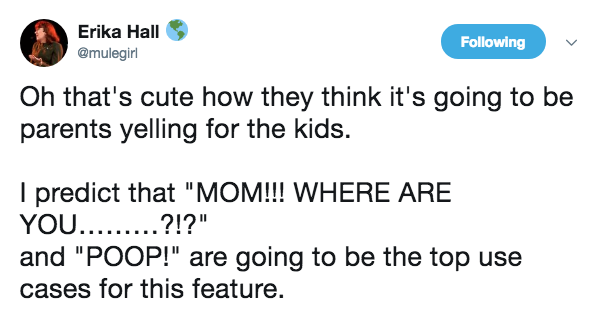 Cheryl's diverse experience as a user experience designer, product designer and producer spans multiple domains and industries - most recently as the first designer on the brand new Echo Look fashion photography device and as the designer for the Alexa VUI notifications system. She has designed for billion-dollar server products, consumer devices, automotive infotainment, phones, desktops, and a variety of video games, theme parks, and websites.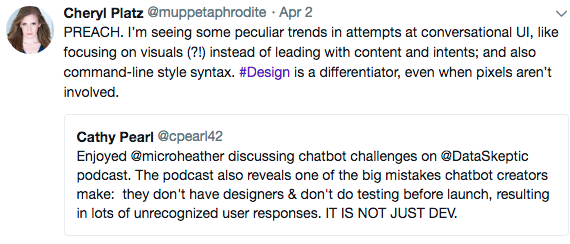 Agreed, Cheryl. Give it up to design 🙌🏿
Lauren is the CEO and Co-founder of @voxable - an agency that builds conversational interfaces for products and companies. At Voxable, Lauren applies her design and user experience expertise to build usable and delightful conversational interfaces for Voxable's clients. She's well-known for her in-depth knowledge of the underlying technologies.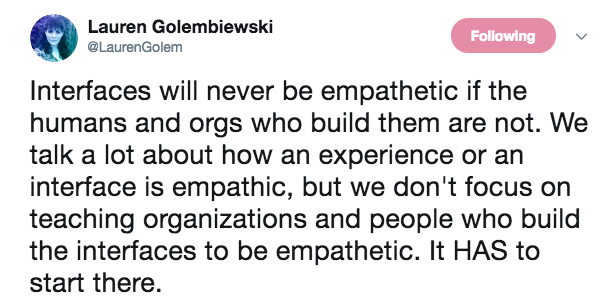 Yes, Lauren 👏🏿 . YES.
--
Interested in hearing from like minds about the future of voice tech during three awesome days packed with in-depth workshops, keynotes, interviews and networking - to explore the future of voice through natural language, conversational design and AI. Well, you're in luck, because VOICE delivers the perfect gathering place to experience such thing. Visit voicesummit.ai to snag some ridiculously low-priced all-access passes.