5 Awesome Personal Robots with SDKs
by Jenny Medeiros on May 7, 2018
What do we want?
Awesome personal robots!
Okay, well, you can already buy them.
Now!– Wait. Really?
That's right, your very own household helpers are already alive and kicking (well, mostly rolling). We're finally at a point in the future where personal robots are eerily close to what we've always imagined they'd be. And what's better than your own personal robot? One that you can also develop customized abilities for.
Here are five of the most awesome personal robots that are up for grabs and have their own development programs.
Zenbo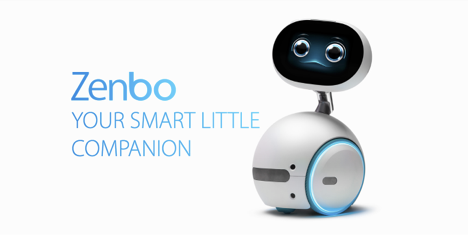 Image credit: Asus
Meet Zenbo. A cute little house robot by ASUS that is so well designed it actually won the 2018 iF Design Award.
This delightful helper is so much more than just a robot with a touchscreen (and a somewhat anxious expression). It can move around, make video calls, speak, play music and movies, and it can also control your smart home devices. Of course, Zenbo uses AI to learn and adapt to your preferences.
The best part? They launched an entire Zenbo SDK for the developers to go to town with. They were even nice enough to create a developer's forum. How about that.
Jibo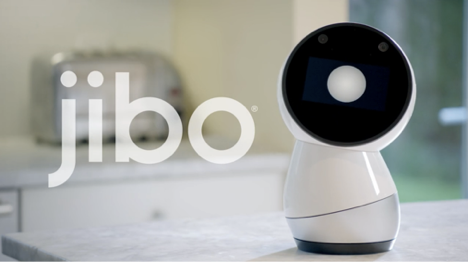 Image credit: Jibo
Jibo is possibly the cutest robot so far. Its circular form was purposely designed to represent its oh-so-social personality, and its single "iris" can be surprisingly expressive.
While Jibo has no wheels, it has three moving parts which allow a lot more movement than most home robots. Jibo can pretty much do the same as smart assistants. Give you weather updates, answer your questions, play your tunes, and control your smart devices. Jibo also has quite the collection of jokes and funky dance moves.
Think of Jibo as your own comic-relief sidekick who is actually pretty smart.
When you feel like Jibo could freshen up its repertoire, there's a Developers section on their website explaining how you can customize the way Jibo talks, moves, and blinks.

(Edit: As of early 2019, Jibo is no longer available on the market.)
Temi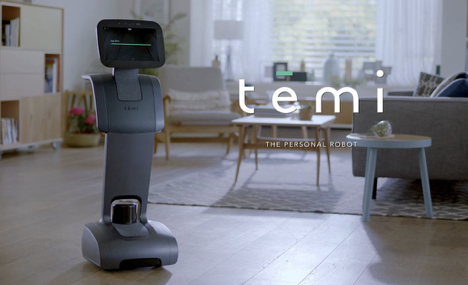 Image credit: Temi
Dubbed "Alexa on wheels", Temi is an AI assistant that zooms your way when called, charges itself when needed, and updates itself wirelessly. If you're not home, you can connect to your beloved bot through your smartphone to check in on things.
Temi also navigates autonomously, records and plays video and audio, controls your smart devices, and makes video calls. If you're a developer with a love for Android, rejoice, because Temi is an open Android platform. You can already become a Temi developer here.
Oh, and guess where Temi will be demoed next? At our very own 2018 VOICE summit this June. You can come check Temi out yourself and ask their creators your most burning questions.
Loomo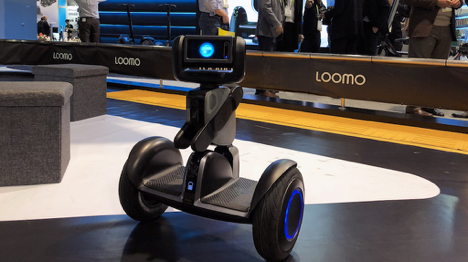 Image credit: Segway Robotics
Imagine a Segway. Now, shorten it to around knee-height and put an Intel RealSense camera and a touchscreen on it. That's Loomo.
This robot is a cross between a personal robot and personal transport. On one hand, you can step onto its self-balancing platform, lean forward to accelerate, and twist your knees in the direction you want to go in.
On the other hand, you can pat its head and get an emotive robot who will recognize your face, follow you around (even in a crowd), listen to your commands, record or take your photo, and even carry your bags.
As with the others, you can download an app to control Loomo remotely. And yes, there's a Developer Program with an Android SDK for you to teach Loomo new tricks. In fact, there are already a few uses for Loomo underway, like autonomous delivery and mobility aid. It's even working with BMW to learn how to park. Go Loomo.
Lynx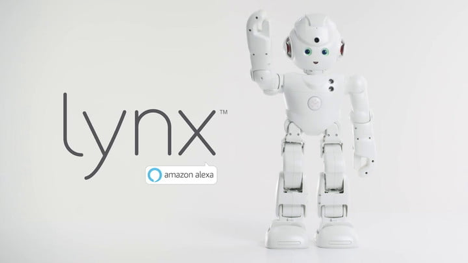 Image credit: Lynx
Tired of all these R2D2 wannabes? Well, you're in luck. This robot can walk.
If Temi was "Alexa on wheels," then Lynx is "Alexa on legs". Lynx can access all your Alexa Skills while also featuring face detection and fun features like dancing, waving, and hugging. It reacts to human touch and adapts its behavior based on your emotions. Plus, there's an app that goes with it so you can control Lynx remotely.
While Lynx doesn't have its own SDK, it does work using Alexa Skills, which you can always develop yourself. Even if you're not the best coder, the free Alexa Blueprints will help you out.
Speaking of coding for robots, there are over 50 insanely helpful workshops for any devs looking to dive headfirst into AI. Not to pressure you or anything, but 73% of software developers are already learning AI this year. Catch up and register here!